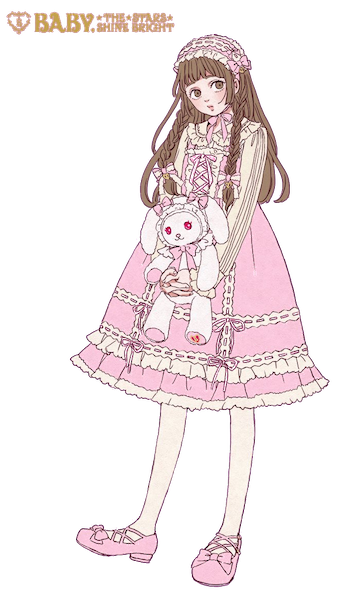 Welcome to the Hearts Kingdom!
Alice
she/her
20 yrs old
(Soon to be) Uni student
162cm
Likes strawberry cake and wasabi

My interests
EGL
I have been a longtime EGL admirer from afar.
In 2009 my family finally aquired internet and I was thrilled at how easily accessible anime was from that point on. With no strong friendships at that age, I spent hours upon hours every day watching mahou shoujou's and animes like Vampire Knight, Higurashi and Shiki. I was enamored by the frilly dresses of the magical girls and the dark, fantasy aesthetics of the latter.

At age 10 I bought my first "lolita" dress at a local convention. As you can imagine, it was quite milanoo-esque.
I didn't approach the fashion again until 2020 when I took the plunge and made my first purchase on Wunderwelt.
Since then, I have been wholeheartedly enjoying being part of such an amazing community and sharing my passion with likeminded friends (though my wallet has been suffering)!